Monday, June 16, 2008
God Save The Blog

Don't worry. Things only get better from here.
Posted by konagod at 8:50 PM |

Labels: Blogey Things
Thursday, December 27, 2007
In preparation for the Friday Pussy Blog at my other blog, I thought I'd share a photo I took a couple of years ago at the Austin Zoo.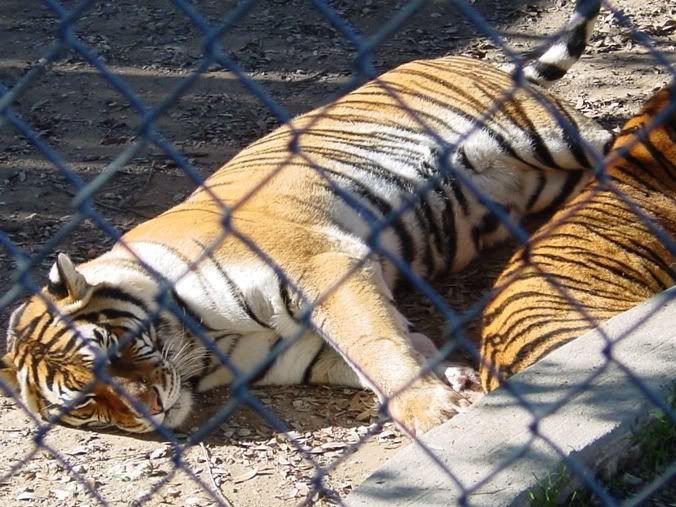 The Austin Zoo is very close to our house and it's not so much a zoo in the traditional sense. It's more of a rescue mission for animals which have been abused, mistreated, or kept in illegal captivity.
And I only posted this to have something up since Christmas. I've been busy poking my nose into Blogger templates and tweaking HTML code to get the Blogrolls set up the way I want them. The Blogroll over here was simply a test before I took it over to the konagod site and began converting my blogroll from a manual process to a one-click process using Blogrolling. And I seem to be having some issues, so I'll try and get that figured out on Friday.
Posted by konagod at 7:07 PM |

Labels: Blogey Things, Cats
Tuesday, December 11, 2007
This is a map displaying visitors to the konagod blog so far today. I love these. I just need a South American visitor to have all continents covered. I guess Antartica is out of the question so I'm not counting it as a continent. It'll melt soon enough anyway.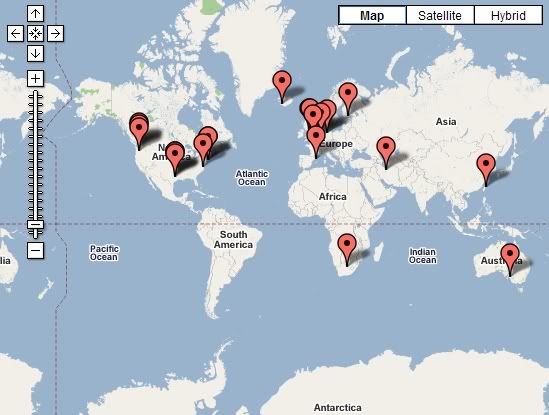 That one marker in Australia seems to be pointing to Adelaide. Gee, I wonder who that was.
Posted by konagod at 8:35 AM |

Labels: Blogey Things, Maps