I decided to make some yesterday afternoon. Here it is in progress.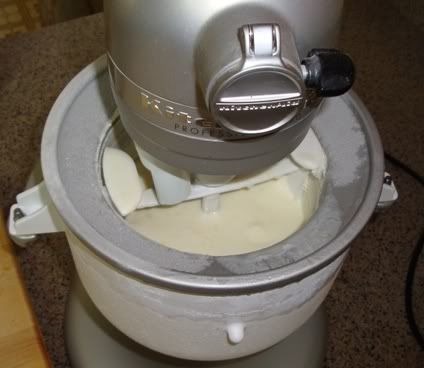 I left it to freeze more solid overnight in the freezer and when I got home today, txrad said, "you need to taste it."
He thought it was some of the best ice cream he's ever tasted. And I agree.
Perfect for hot weather. And perfect for cold weather but we don't have that luxury currently.