I was in the mood for some Veggie Heaven today. This is one of our favorite restaurants in Austin, and definitely one of my favorite all-vegetarian Chinese restaurants ever! We hadn't been in almost a year.




The seating area was packed and I thought we'd have to wait several minutes for a table. Then the hostess directed us down a long narrow hallway which always lead to two tiny restrooms so I wondered if that's where she was seating us.
They've actually opened up what might have been a stockroom and put in about 5 or 6 tables.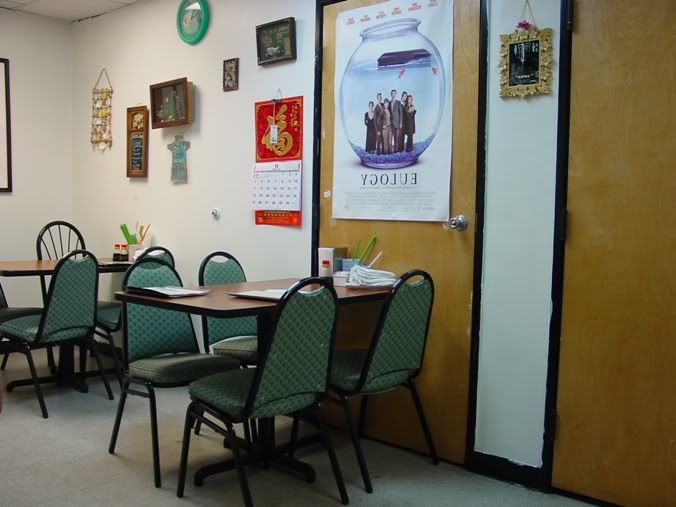 I really didn't like eating in this room because it felt like we were quarantined away from the other diners, and one of the enjoyments of eating here is having the opportunity to observe the diverse clientele. But today we got the zen-like austerity of the back room.
They have a very extensive menu but txrad and I usually order the same thing: a steamed spring roll and the veggie ham served spicy with brown rice. There's always extra dipping sauce after devouring the spring rolls and I like to pour mine over my rice.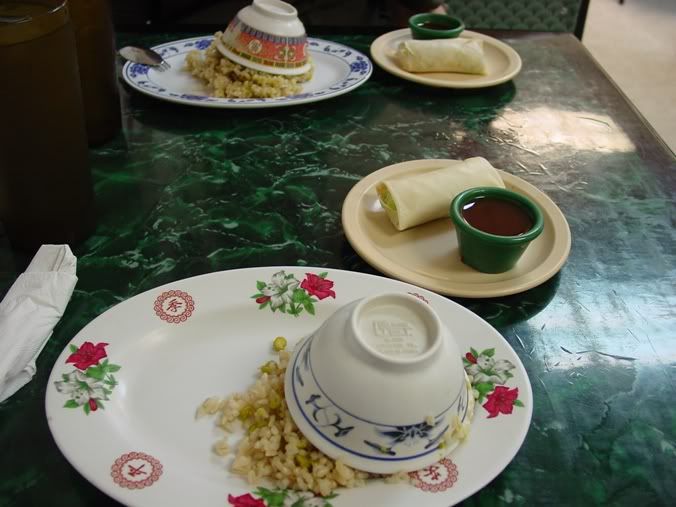 I had only taken one bite of spring roll when the veggie ham arrived.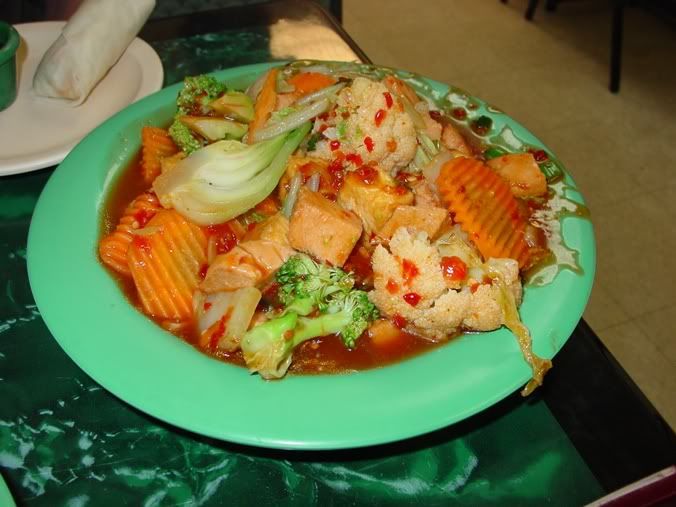 This was txrad's bowl. The veggie "ham" is some kind of wheat gluten, and the dish also comes with tofu and an assortment of other veggies. The sauce is divine. Since we each get a bowl, there's always enough left for another meal.
This actually gets more spicy the longer it sits in the fridge. We usually cook another small portion of rice for the leftovers, or I'll sometimes boil some pasta. It's equally tasty with either.
After lunch we came home for awhile and then headed west again into the beautiful Texas Hill Country to visit the Hill Country Galleria in Bee Cave (population 656). It's just a few short miles from our house -- perhaps about 10-12 minutes.

I really like what they did with the shopping area. Instead of being a pedestrian-only indoor or outdoor mall, this one was designed to resemble a small town, complete with a main street and parking near the shops. txrad is checking things out.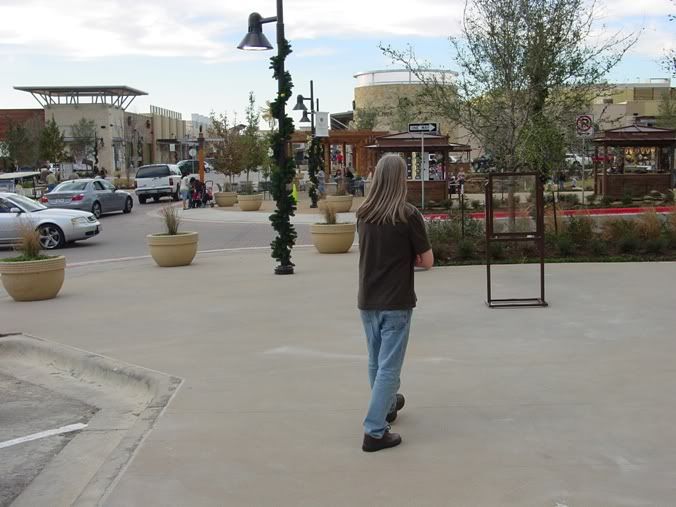 Unfortunately, it's not all that exciting for me as a shopping destination. It has all the usual mall stuff and a movie theatre which would be nice for us if we ever do decide to go to the movies again. I'll bet we haven't been to a movie theatre in eight years.
The primary draw for me will be the Barnes & Noble, where I got the wonderful National Geographic World Atlas.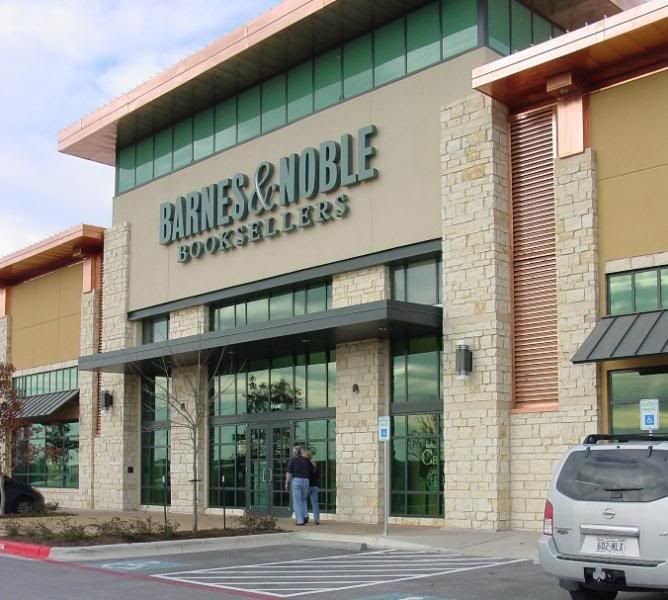 I could have done without all the Christmasy music while strolling outdoors at the Galleria. We got enough of that already in the shops.