More Google Earth shots. Honestly, until you've seen the planet from above, it's hard to realize how much a work of art in progess this place is. Some of it is manmade, some of it is natural. Some of it is manmade and ugly. Here's one that isn't. Farms in Alberta.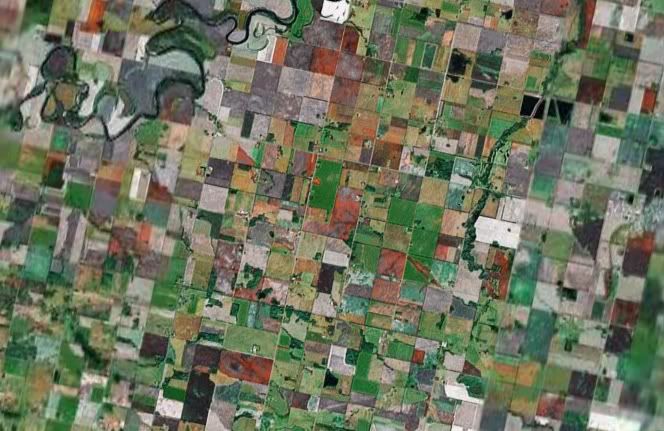 And I love this one of a river in Mexico discharging into the Gulf of Mexico.
If more people would view Earth from this perspective, perhaps we'd start talking better care of it.