I'm so happy to be able to upload photos from the Motorola RAZR now. Here's a sampling of the backlog.

txrad selecting milk at the supermarket.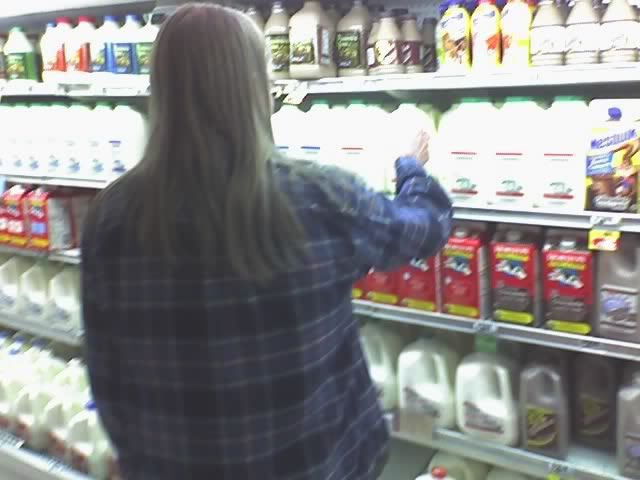 This is the hardwood flooring I really love at Home Depot. I really wanted to put this in our house but now that we've carpeted the living room and both bedrooms, the only options left are the den and the kitchen. And since we have wood cabinets in the kitchen, I don't know that they will match this very well. But the den is definitely an option. It's a small room with a fireplace so it wouldn't cost a fortune to do this.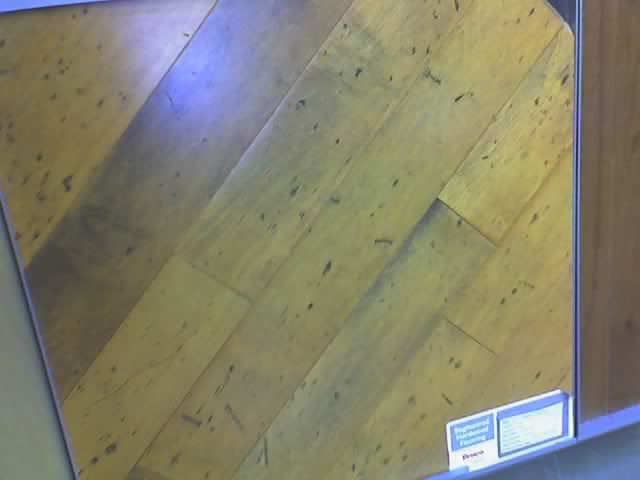 It's been at least a year since we ate lunch at Chuy's Tex Mex. It's a very festive restaurant with an Elvis theme and excessive decorations throughout. The food is wonderful and the margaritas are strong.
I took this shot of a mirrored tile on the wall with txrad's reflection in it.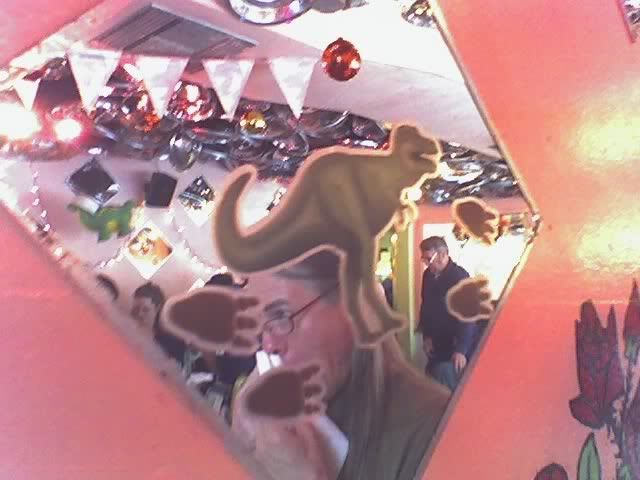 We won't be eating there until I have another job. It's usually about $35 with drinks.