Before I left my mother's house she gave me a bag of goodies for the road. There was a baggie full of sugar cookies she had baked -- they had a hint of almond flavor, a few small boxes of raisins and a banana.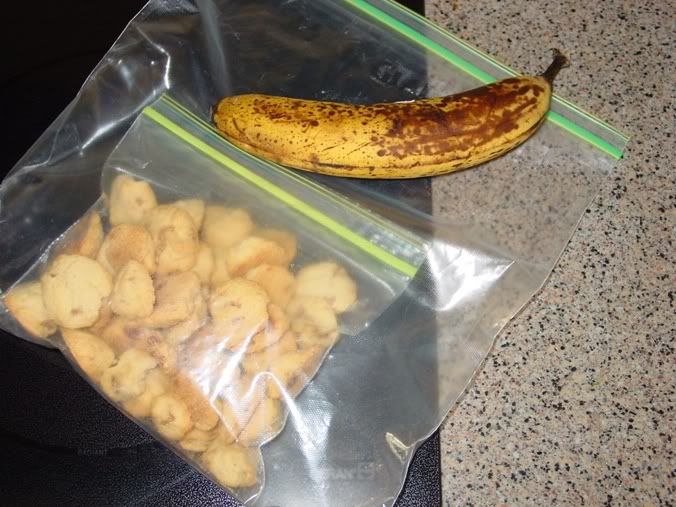 I'm not really the type of person who likes to snack while driving. When I get hungry I'll stop and eat. So when I arrived home I unloaded the car and put the bag of goodies on the counter in the kitchen. It sat there for a few days during which time I completely forgot about the banana since it was not visible behind the bag of cookies and boxes of raisins.
I finally decided to take out the raisins and there was the banana -- not that I wasn't aware as soon as I unzipped the baggie. I was nearly knocked on my ass by pent-up banana fumes.
Despite the fact that the cookies were in a separate baggie, placed inside a larger baggie with the banana, the cookies are delicious and have a very distinct banana flavor. If you like banana, I do recommend you try this at home. It's a nice way to put a banana to work doing double duty.
I think I may bake some muffins and use the banana now.