There's nothing quite like being unemployed for 4 months and being able to go on a big shopping spree. Gift cards make that possible and we know how I love those. Today I used the Home Depot gift card which I got from redeeming American Express Reward Points when I canceled the card a few months back.

This morning I ran out to get some saw horses which every home improver must have. They will come in handy when I start painting doors and for other projects.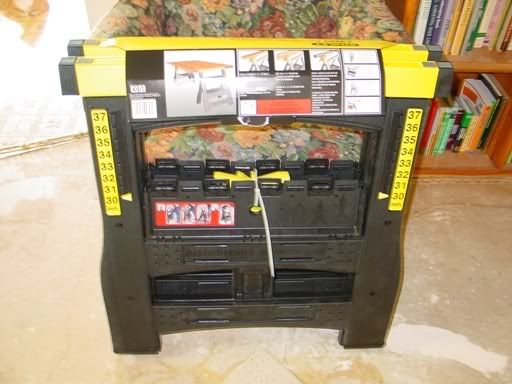 Then with some advice from blogger buddy
Bob
, I decided on a cordless drill and splurged on some quality titanium drill bits and a massive 38-piece driver kit which includes a pivot tool for those hard to reach crevices. Yeah, baby!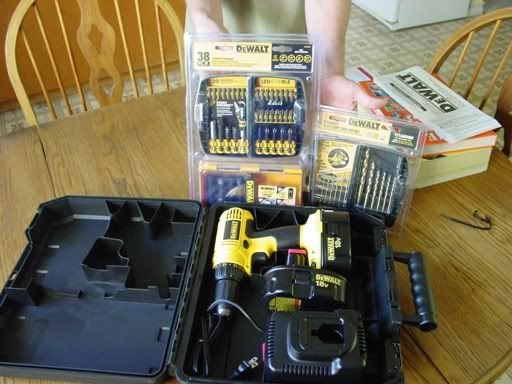 Back in September when I was painting the living room I was never able to get the last screw removed from a door hinge. That stubborn little bastard is about to find out who's the boss.