Remember that post on March 23 when I cleared out the area to the left of the patio and transplanted strawberries but did nothing to clear the area on the right? I got that cleared out today. It's not 100% finished but it's quite warm and sunny today. Baby steps.

Before:

After: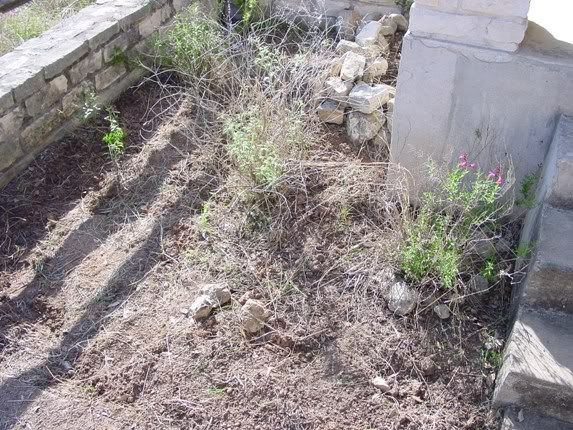 Yesterday I harvested a very small strawberry. It was packed with flavor despite being the size of a dime. Now I'm wondering what else I can put out here to produce food. This is too much work to provide a space only for ornamental plants.
I think a variety of peppers would do well out there.