Nothing makes me feel quite like a macho man as repairing a piece of machinery and then doing some serious work with it.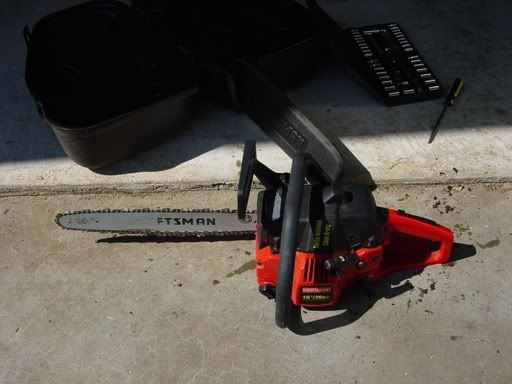 The chainsaw had been idle in the heavy plastic case for at least 2 or maybe 3 years. When I pulled it out I didn't realize it was sitting in a pool of oil which had leaked out into the bottom of the case, so it was dripping on my shoe.
That cleanup alone took quite a few minutes. I figured out how to tighten the saw, checked the air filter, added fuel, and actually managed to get the saw running. I took care of the oleander stump quite nicely. txrad had already trimmed it down to the stump last week.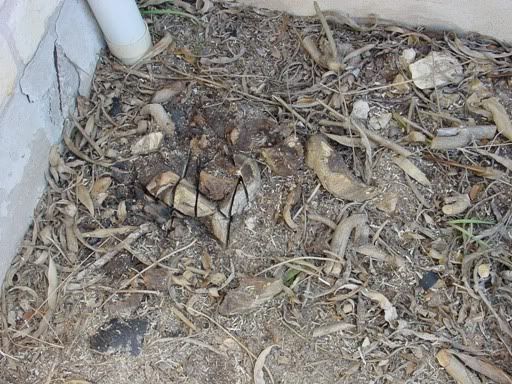 I was quite happy to be able to remove this thing finally.
While I was working on the chainsaw and ultimately the oleander, txrad was manually cutting some branches from a large oak limb which was only a few inches over the roof of the house. That needed to come down before the roofers get here on Thursday.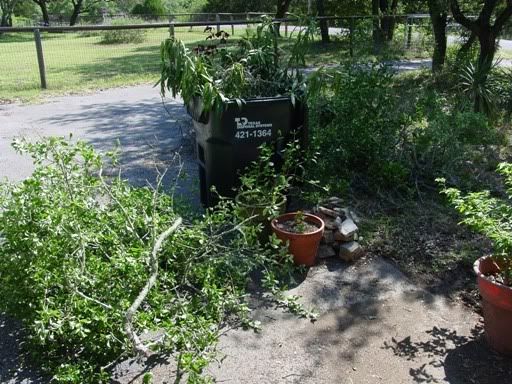 That's quite a bit of trimming. And the oleander branches are in the dumpster. I took the chainsaw and cut down the big limb and then sliced it up into 5 or 6 smaller logs which will be dried and used as firewood this winter perhaps.