After a cool morning in the 40s we're having another lovely sunny day in Austin, Texas. I got the push mower started and mowed in the back.


txrad followed behind with the clippers to handle some of the detail work.
This is the west side of the yard. I could use the riding mower on this but the back yard is entirely fenced in and it's some amount of trouble to get the riding mower back there so I just use the push mower on all of it.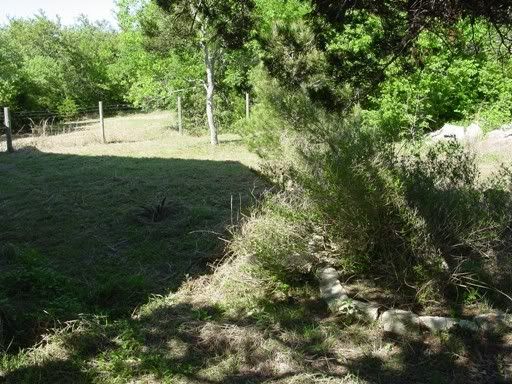 The red yuccas are starting to put out their blossoms. These two appear to be in a love-making mood.
One thing I love about my agaves is how prolifically they reproduce. They are slow growing but they definitely put out lots of babies. Not sure how many you can see in this photo but I need to decide if I want to move some to a different location. There are others in the front yard with babies. Lots of them.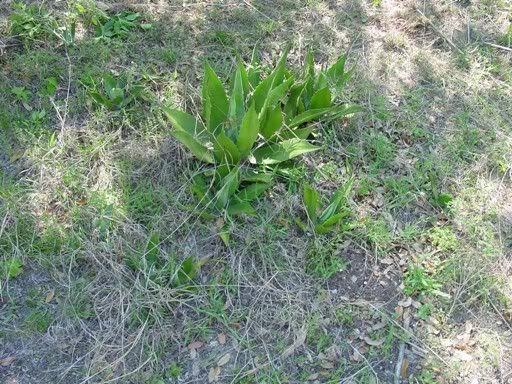 This was one of my slightly raised beds I built with a rock border. As with the rest of the yard, it was neglected for the past two years and it was covered in grass and weeds. I just used the weed eater on it today. It's going to take a bit of work to get the rest of it cleaned and ready for whatever I want to plant there.
Ignoring the yard for two years meant we had an excessive amount of sunflowers. The are beautiful in the autumn but they leave behind dead stalks which really need to be removed by hand. I think this year I'm striving for a smaller grouping of sunflowers and not allow them to spread out so much.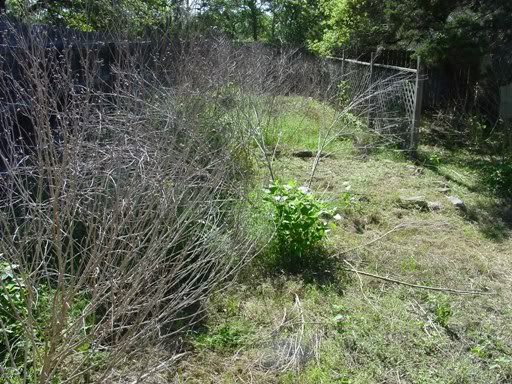 This is where the bulk of our gardening is done. txrad has maintained that while I allowed the rest of the yard to go to hell. He has a few tomatoes planted in there and three basil plants.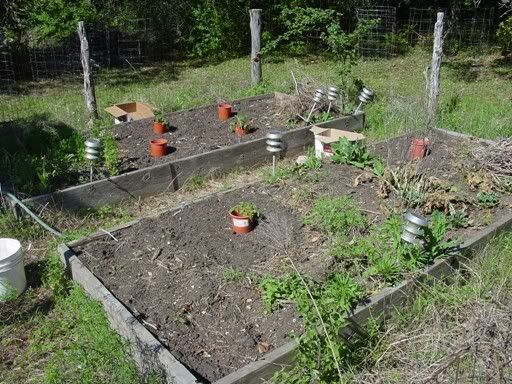 This is another plot for gardening which I call the tall man's grave. When it's cleaned up and the soil is ready it looks like a burial site.
This is another raised area surrounded by very large boulders which was here when we moved in but in very poor condition. It was basically a rock pile. I got all the smaller rocks out of the middle and left the larger boulders to frame the area, filled it with good soil and now it's home to our blackberry patch. And I'd like to have a pie for my efforts. With ice cream.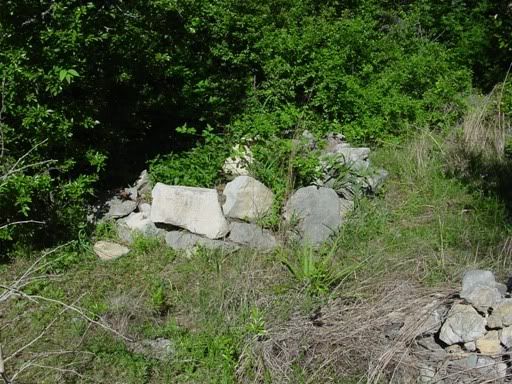 Another shot of the front yard which I mowed yesterday from behind the fence.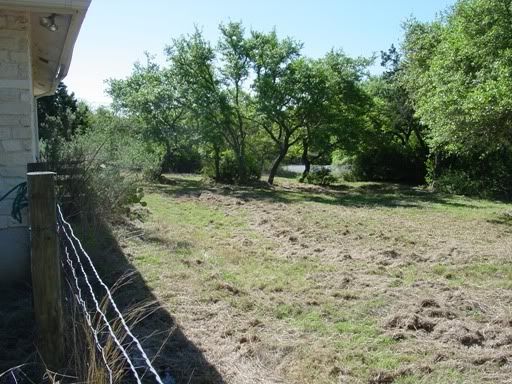 There's a small area out by the street next to the driveway which I built a few years back. That was also filled with grass and weeds and wasn't even visible. I got that cleaned out this morning and thankfully all the plants are OK. There's a small purple prickly pear which has a blossom on it, and several red sage plants which should start to grow now and begin flowering.
txrad just told me there's also a mexican oregano in there which he started from a cutting.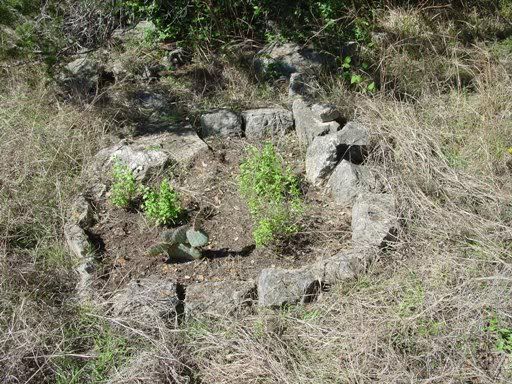 I've always said the best test of a person's physical condition is whether they can do yard work like this and not feel any pain the next day. I'm not doing too badly actually. Aside from a muscle in my arm being a bit sore, I'm fine. That's good because I have a LOT more to do.