and heat.

I forgot to put this picture on the earlier post showing the heating element which txrad replaced. It glows BRIGHT orange. It's so nice to be baking again. We're making pizza tonight.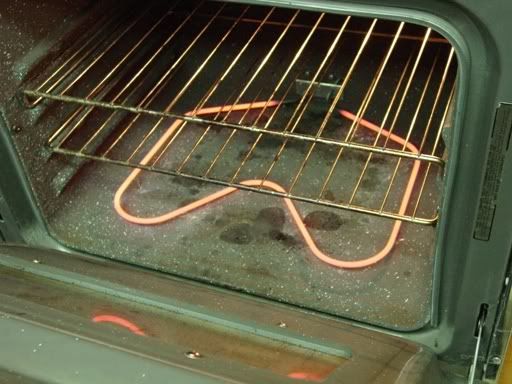 And we tackled another lighting installation in the bathroom today. This old light fixture and the matching towel bar had to go. The light in the middle of the fixture wasn't burned out; I actually removed the bulb awhile back because of a short in the connection which caused it to sizzle and buzz sometimes. It was giving me the heebie jeebies.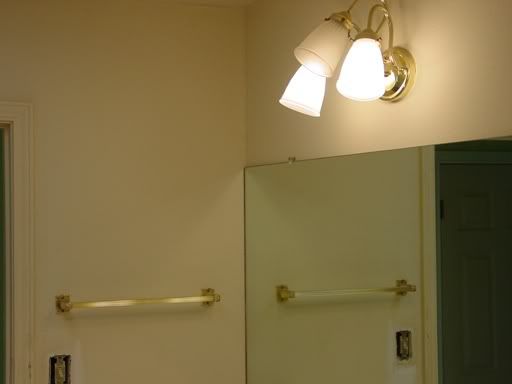 txrad did most of the work on this install. I don't think he was happy that I had another project ready to go which required his assistance but he's happy with it now.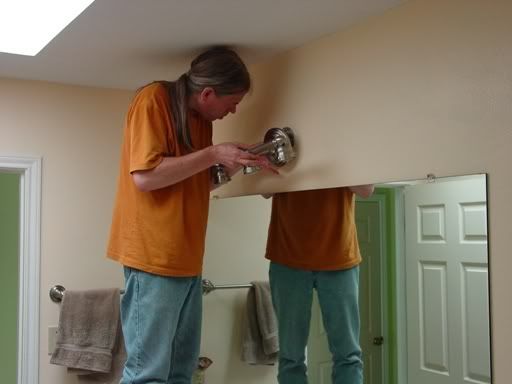 Voila! Much better! Light and towel bar look 300% better than the old ones. Because the base of the old fixture was oval and the new one was round, I knew I'd have to paint the area covered by the old fixture before we could put in the new one, but that paint dries fast and we were done rather quickly. And yes, this fixture has 3 of the energy-efficient fluorescent bulbs for those of you wondering about my Green credentials.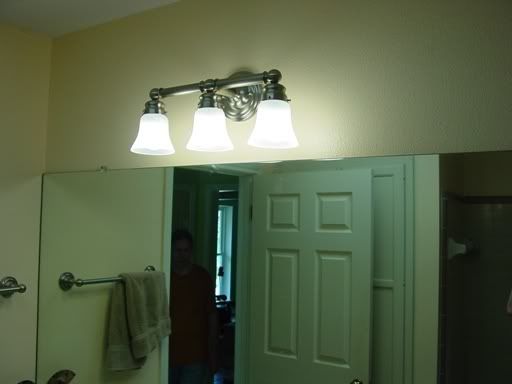 Yee haa! Another project completed. Many more left to do. I need to put up the toilet paper holder but the current one is mounted on the side of the vanity and I'm going to repaint that another color besides white first.