On most major US holidays when many businesses are closed, we traditionally like to dine on Indian food -- because they're usually open. So with empty stomachs, we left home about 11:30. It's about a mile from our house up to this highway.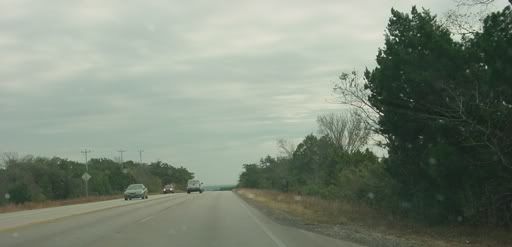 Then another four miles before we reach the freeway, which at 11:40 was already clogged with westbound traffic. It was worse than rush hour and is compounded by the fact that as the freeway ends, it merges into one lane just before a traffic light at the end.
As we cross the bridge over Lady Bird Lake you can see downtown Austin. This is the route I take to work usually.
Shortly afterwards, at 12:02 KGSR began playing Arlo Guthrie's
Alice's Restaurant
and we got to enjoy hearing all about the
massacree
and the twenty seven eight-by-ten colour glossy pictures with circles and arrows and a paragraph on the back of each one.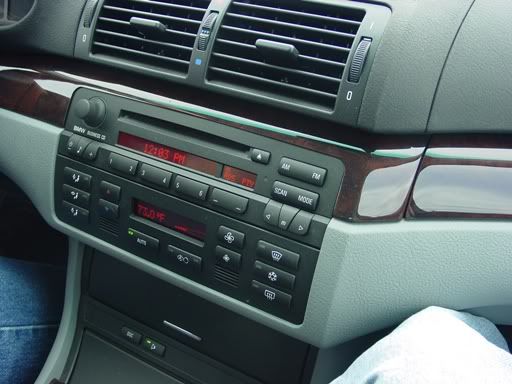 Finally, about 20 miles into the journey we are on North Lamar in north Austin, my least favorite part of the city. If it weren't for the abundance of great Indian food, I'd never go there.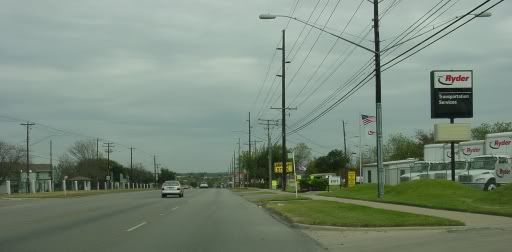 Swad Indian VegiFood at last. Located in a very unattractive strip mall this place serves up some very good Indian cuisine.
It seemed almost as cold in the restaurant as it was outside.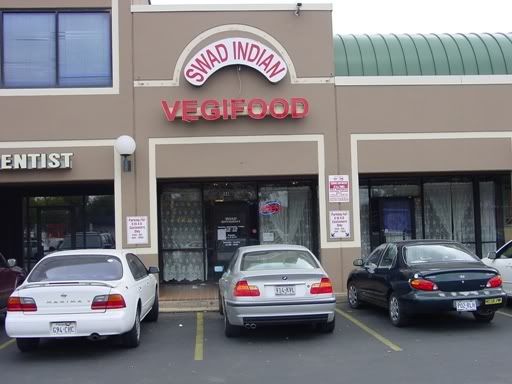 I think they were short on staff today so they weren't preparing the elaborate thali which is my favorite. I had to settle for something simple: a pile of hot puffy bread (
poori
), a bowl of garbanzo beans and a container of onions, jalapeno chilies, and a couple of lemon cubes. This was more filling than you would think.
txrad ordered the masala dosa which is less filling than it appears. The thin crepe-like bread is wrapped around a much smaller portion of spicy potato mixture. If it were crammed end to end with potatoes, that would be a bit too much!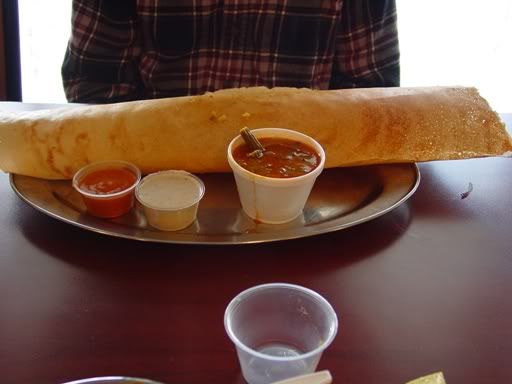 On the way home we stopped at the Barton Springs Mall, which is a large indoor mall with a Nordstrom, Macys, Dillards, Sears, JCPenney, and a LOT of other shops. It's also the closest mall to our house.
Of course they aren't open on Thanksgiving Day; I just wanted to stop there because of the downtown Austin view from the parking lot.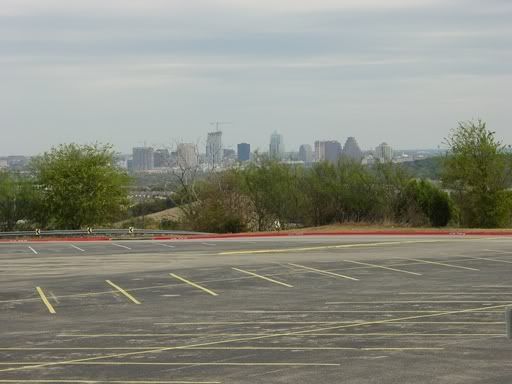 Soon we were back on the road to our house after our lovely Thanksgiving Day outing.