This will be the only post during my so-called "vacation." Aside from the Sierra Wireless air card for this laptop being outdated when I bought it 2+ years ago, I really haven't had much patience for blogging due to my itchy watering eyes and sneezing.

The drive from Austin to Little Rock on Sunday really wasn't terribly bad. I got this rather crappy shot cruising through downtown Dallas.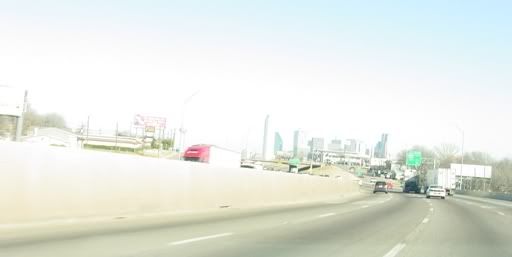 I usually leave Austin with a full tank of gas and I can drive to Hope, Arkansas before refueling. I'm trying to understand how one little town could produce two presidential candidates during my adult life.

It's only another 90 minutes or so from Hope to Elizabeth's house northwest of Little Rock.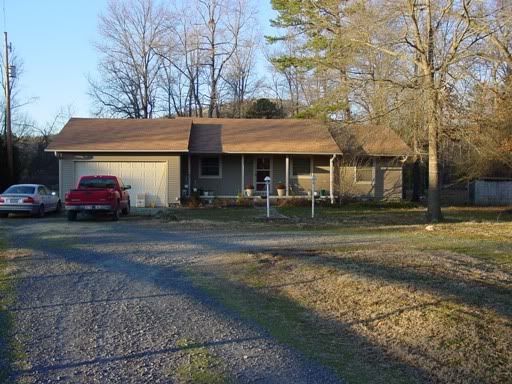 I love her backyard. Aside from the nice view, there's plenty of room for gardening. But she doesn't like to garden.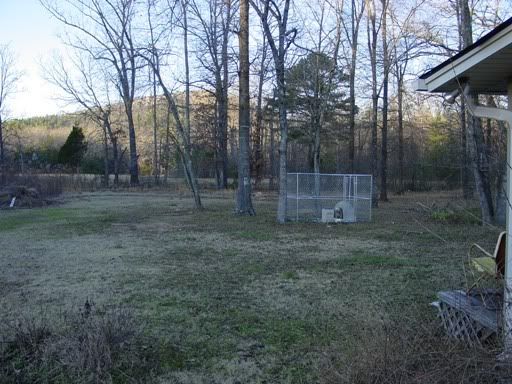 Her dog Boomer seems overdue for grooming. She's going to do that as soon as it warms up. It was quite cold on this day.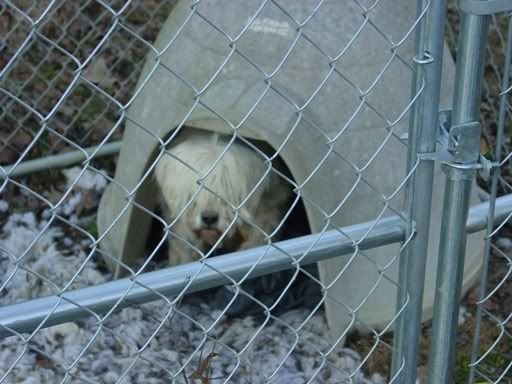 And as soon as I arrived, I went with her to feed horses. There's a woman who pays her to come feed on the weekends and to put the horses in the barn. Elizabeth is taking two buckets of feed into the barn.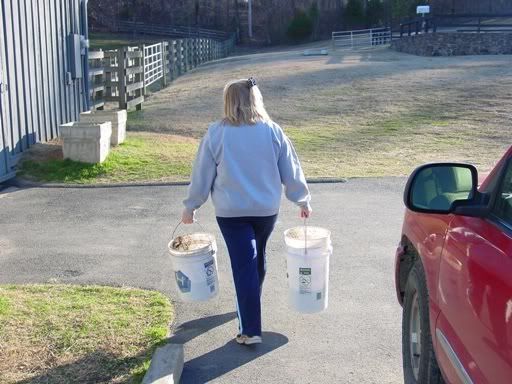 She gave me a bucket to take into the 3rd stall.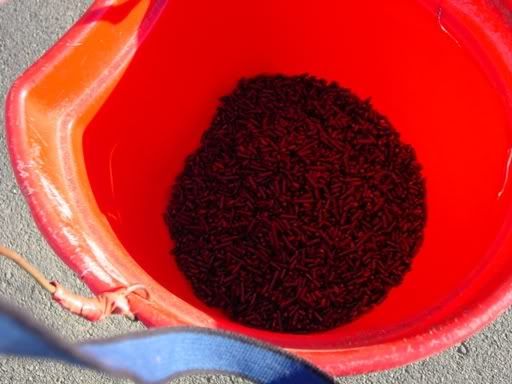 The woman's property is quite impressive. The house must have a phenomenal view from up on the hill. And the entire property is for sale. Elizabeth is hoping it doesn't sell because the horses will be boarded elsewhere and she'll no longer have the extra income from this weekend job.
I got one last picture of the property before getting back in the trunk to stay warm.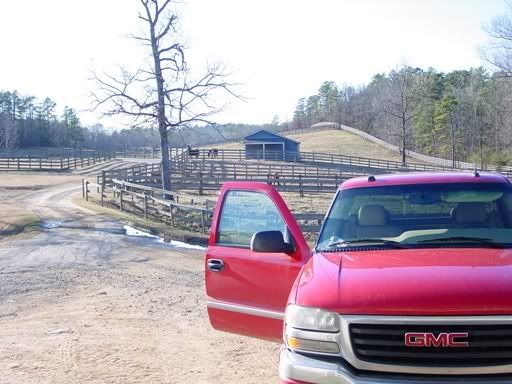 On Monday, she had the Martin Luther King, Jr. holiday off from work so we went shopping. I snapped this picture from the parking log of a Williams-Sonoma store. That structure with the white circus tent top is a shopping mall being demolished in order to make room for condos and more shopping. That's such an American thing to do, isn't it? Demolish a shopping mall and then build more stores? Actually, the owners of the property had allowed it to deteriorate and most of the stores had already moved out. And that blue roof in the foreground is an IHOP restaurant.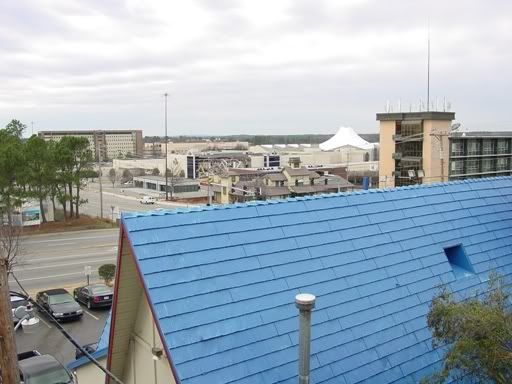 This is Elizabeth's cat Georgie. He has lost a lot of weight since I last saw him. He is diabetic and may not be alive in another year. Very sad; he's such a sweet boy.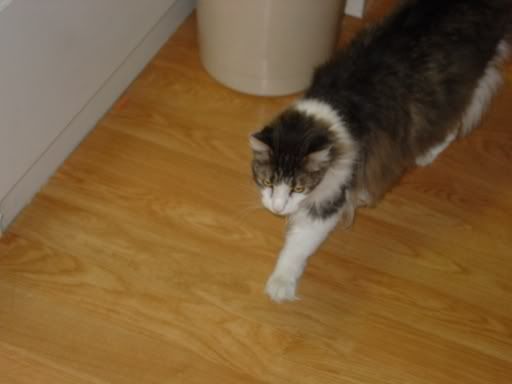 Lily is a very funny girl. She has the oddest face and unlike most cats who want to get on your lap and stay in one warm spot, she prefers to go from lap to lap for just a brief period of time. She bounced back and forth between my lap and Elizabeth's at least 10 or 12 times. And she speaks by letting out a slight high-pitched squeak.
I'll have the rest of the photos up on Wednesday evening or Thursday.