I am almost as worried about me as I am txrad. He sleeps a bit more than I do and takes longer naps, as he should, but still.... I usually crash for 90 minutes every afternoon and I fall into the deepest sleep.

It's been nine morni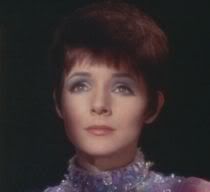 ngs since The Big Nasty and while my lower back pain has definitely improved (I'm prone to bruising that pelvic bone at the base of my spine just north of my butt simply by leaning up against the rock siding on the house too hard, let alone falling on the ground like a sack of wet rags) I still have some stiffness in my neck and upper back. This could easily be stress-related. Lastly I think I absorb from txrad like an empath -- but unlike the good works of Gem the empath from the original Star Trek series, I don't think it's helping txrad very much! I guess I need to work on my technique. But even Gem couldn't do much for Dr. McCoy when she was drained.

On Wednesday at 11:00 I'll be driving him to his first speech therapy session. Whooo hooo!

In the meantime, I keep scraping off any loose scabs I can find on my body with the hope that each one cast away is a better day ahead. I'm happy to say, almost all of them are gone now.