Good Lord we are healthy! On Saturday I bought a bag of organic carrots, a bunch of organic beets, and two apples. We haven't used the juicer in awhile and what better time than during a period of recovery when we probably need mega-doses of fresh nutrients.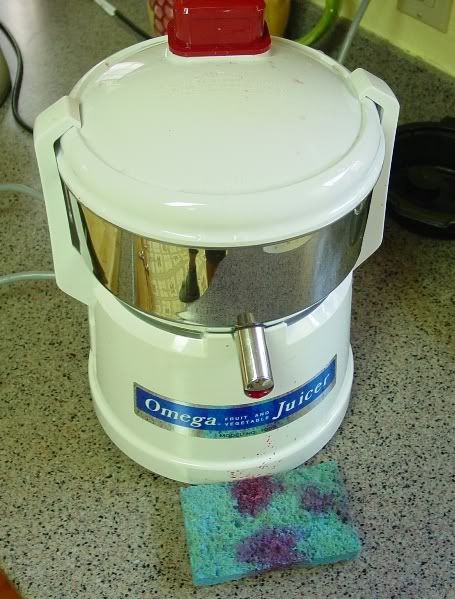 I used about 6 carrots, half a beet with all the stems and green leaves, and one apple. That yielded more than two full glasses of delicious juice. We drank most of it before I could get the camera ready. Yes, it's that good!
I need to do this more often.